Labor
Another common target of police force are labor activists, and so it is not suprising to see the fogger being deployed against strikers at least once in US history.
North Kingstown RI, March 22 1982
The Brown and Sharpe company called in local police and Rhode Island State Police officers to help try to break a (at the time) 22-long strike at their factory in North Kingstown, Rhode Island (Associated Press 1982b; Carbone 2017). A North Kingstown officer named TJ Varone deployed tear gas via a pepper fogger on a group of 75 people, primarily workers' wives and Brown University students, that was blocking the main entrance to the tool factory (Associated Press 1982b; Carbone 2017). The picketers braved the gas for a considerable amount of time, requiring close-range fogging to finally disperse them (Carbone 2017).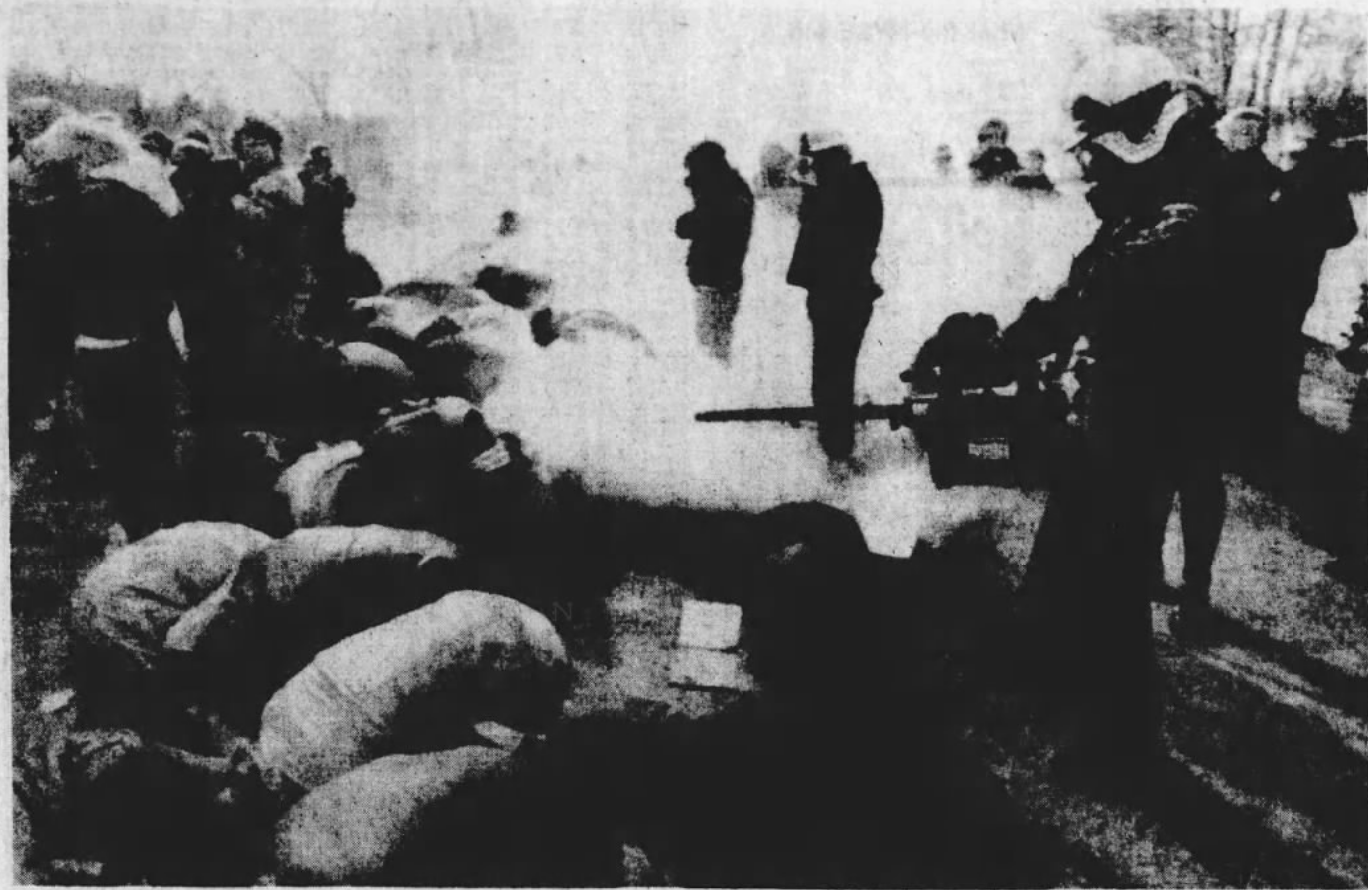 The fogging did not, however, break the strike (Carbone 2017).
Newspaper and television coverage of the fogging circled the globe (Carbone 2017).