The Science of Thermal Fogging
The concept behind using a thermal fogger to disperse chemical weapons is known as pulsejet technology, which is indeed a jet propulsion method. For the purposes of thermal fogging, the chemicals are heated to ~1400 degrees Celsius (C) in a combustion chamber and the fogger uses airflow to push the chemical mixture out a long nozzle resonator that cools the fog to 100-500 C before it is blown out as fog that cools as it hits air.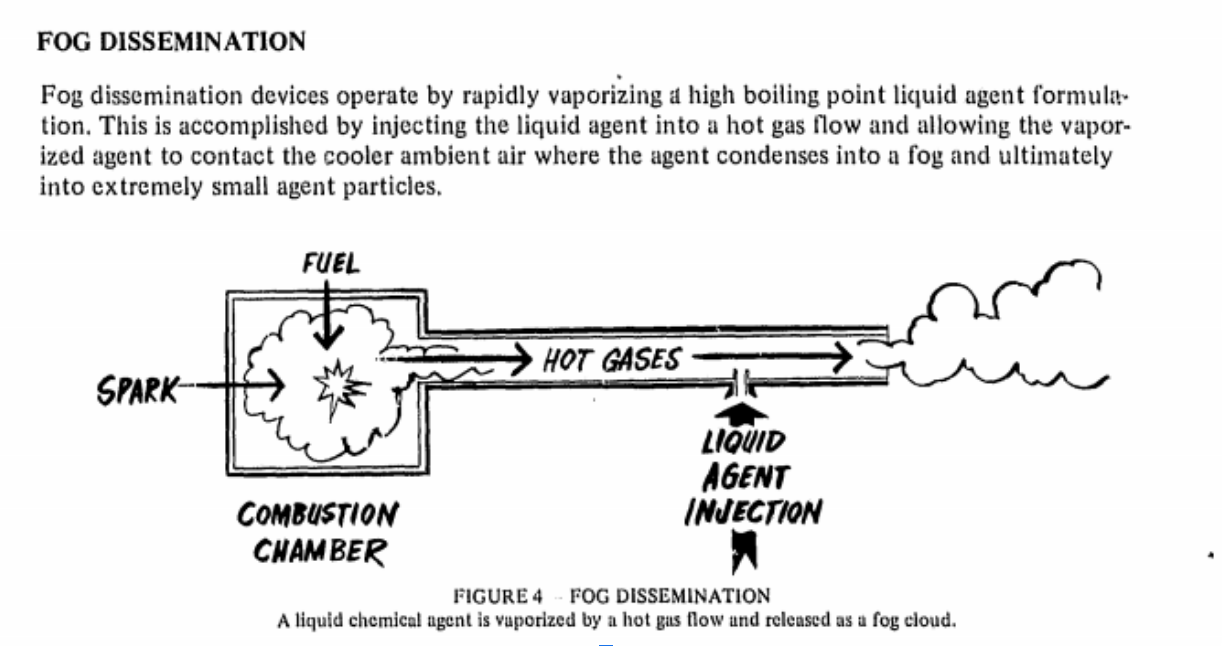 Although the mixture does cool considerably from its peak temperature before being released, the chemicals were heated to such high temperatures that they will thermally decompose, creating a much more toxic mixture of gasses. Indeed, the thermal cracking temperatures of CN gas (248 C Compton (1987)), CS gas (450 - 550 C; Xue et al. (2015)), Oleoresin Capsicum (OC) gas (< 200 C; Henderson and Henderson (1992)), and Terephthalic Acid (TPA) smoke (445 C; Kimyonok and Ulutürk (2016)) are well below the temperatures achieved in a thermal fogger.
As a result, it is impossible for anyone to definitively know what chemicals they are fogging someone with, but it is fair to say the mixture is likely to have considerably higher toxicity than product labels and safety data sheets indicate.